Discover How to Unleash Your Irresistible Essence to Create the Amazing Life and Extraordinary Love Your Heart Desires!
Click the Button Below to Apply for the "Unleashing Your Irresistible Essence" Exclusive VIP Experience, and Create Extraordinary Success in Life and Love, Without Having to Choose Between One or the Other!
WARNING: WARNING: Due to the high demand, our events always sell out. As of TODAY we do have a few seats available, so make sure to Apply TODAY, or risk missing out completely!
Here Is What Highly Successful and Irresistible Woman Are Saying About Working with The Love Twins…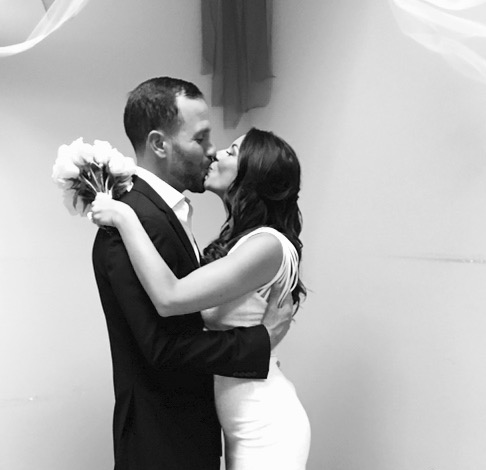 "I attended the event and got the everything my heart desires!"
"During the seminar I was going through a very tough time. I had just been laid off and was debating between staying or going back to my country. I was also struggling with the decision of leaving a relationship where I felt disrespected, unsupported, and diminished, and I was angry with myself for not honoring myself. I realized at the seminar that I had to stop.
Once I let go of the relationship and regained my self-love and self-respect, I allowed myself to dream again. The result was the fulfillment of everything my heart desires! I got a scholarship, found the job of my dreams, and I found the Prince Charming I wanted since childhood. All because I chose me! Trust the process, trust yourself, and have faith because nothing is impossible!"
~ Diana (Now happily married!)
"I attended the Irresistible Woman Event, and I got engaged!"
"It's funny, because, when I was at the seminar, I cried several times because was worried that our relationship was over. However, I learned how to step into my Irresistible Feminine Essence and stop emasculating my man. I discovered how to communicate and connect with him in a way where we both felt heard and understood.
And now?
I'm very happily married to the man of my dreams!
~ Trisha (Now, happily married!)
"Our relationship went from 'good' to "great!'"
"I've been with my husband for 12 years, and things were good. At the seminar, I learned so much about how to be a strong woman in my business while also being an Irresistible Woman in my relationship. I learned how to be a better partner, how to communicate and express love in a way that brings us closer together, and I felt so confident and great about myself and our relationship, that we went from 'good' to 'great!'
~ Trish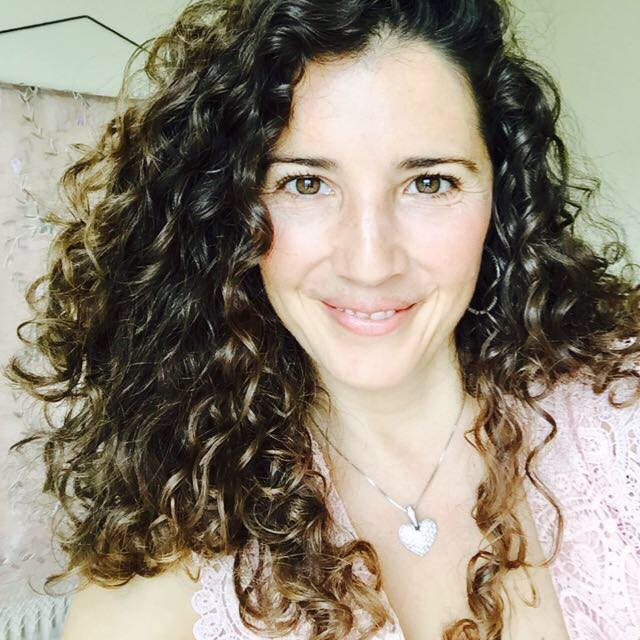 I feel empowered from having let go of my past and really focusing on what I want to create!
Working with Michelle And Gladys has made me realize how I was blocking myself from my own happiness in my romantic relationships. I am a successful entrepreneur and mom, yet had major blindspots when it came to love and relationships. Michelle and Gladys' program helped me see how to clear those blocks in ways that really get to the core of my issues. I am supported by an amazing group of women, and through the coaching calls, I feel empowered from having let go of my past and really focusing on what I want to create!
Thank You Michelle and Gladys for helping me see how precious and worthy I am of having all my true heart's desires!
~ Michelle Alva
Your Unleashing Your Irresistible Essence Experience Includes...
An Exclusive, Intimate Event with Other Highly Successful Women at an Elegant Location
Value: $10,000
STAY AT AN ELEGANT, HIGH-END LOCATION WITH AN INTIMATE GROUP OF HIGHLY SUCCESSFUL WOMEN
Imagine spending 3 nights in a sophisticated, elegant location where you will feel like the irresistible woman you are!
Have the opportunity to connect and share with other successful women who are as committed as you are to creating extraordinary relationship in a safe and intimate environment.
Take time to reconnect with and immerse yourself in exercises and experiences that will have you break through any of the Love Barriers that have been stopping you from experiencing the extraordinary love you desire and deserve.
Discover and unleash you innate and unstoppable power to attract, manifest, and create the kind of love, happiness, and abundance you desire and deserve.
Personal Live Coaching Around Unleashing Your Irresistible Essence and Attract the Love You Want
Value: $1000
THE OPPORTUNITY TO RECEIVE IN-PERSON COACHING SESSIONS WITH THE LOVE TWINS
Meet for individual and group coaching sessions with two master coaches, where you will discover what your personal Love Barriers are and learn the steps you can take to break through them and begin to unleash your authentic and Irresistible Essence so that you can attract the love, happiness, and success your heart desires.
A Personalized and Actionable Love Plan
Value: $800
RECEIVE A PERSONALIZED LOVE PLAN
Leave the weekend with a personalized love plan that includes the exact steps you can take to continue causing life-changing breakthroughs and creating the amazing results you will produce during this exclusive intensive.
Access to an Exclusive Online Sisterhood of Extraordinary and Irresistible Women
Value: $2000
SURROUND YOURSELF WITH SUCCESSFUL AND TRULY AUTHENTIC WOMEN WHO WILL UPLIFT, ENCOURAGE, AND ELEVATE YOU SO THAT YOU CAN SUCCEED IN LIFE AND LOVE!
The results you produce in your life are a reflection of the people with whom you continuously choose to surround yourself, as well as the actions you take. Receive exclusive access to a private online group where you will have access to coaching, support, and connection with other successful and authentic women who are committed to creating extraordinary results in their personal, business, and love lives.
12 Weeks of Support and Coaching
Value: $2000
RECEIVE HIGH-END COACHING AND SUPPORT BOTH BEFORE AND AFTER THE EVENT.
Participate in 6 weeks of coaching and training before your event to prepare you to have the most successful experience you can during your Unleashing Your Irresistible Essence Experience.
Then, after the event, receive ongoing coaching for an additional 6 weeks so that you can continue to implement the steps and experience ongoing success in your love life!
Total VALUE of What You Get: $15,800, but that is NOT what you'll pay!
Needless to say, this retreast sells out quickly, so click below to learn more now!