The Unleashed Retreat:
Become a Magnet to Attract the Man and Relationship You Want!
Click the Button Below to Apply for the "Unleashing Your Irresistible Essence" Exclusive VIP Experience, and Create Extraordinary Success in Life and Love, Without Having to Choose Between One or the Other!
WARNING
: Due to the high demand, our events always sell out. As of TODAY, we do have a few seats available, so make sure to Apply TODAY, or risk missing out completely!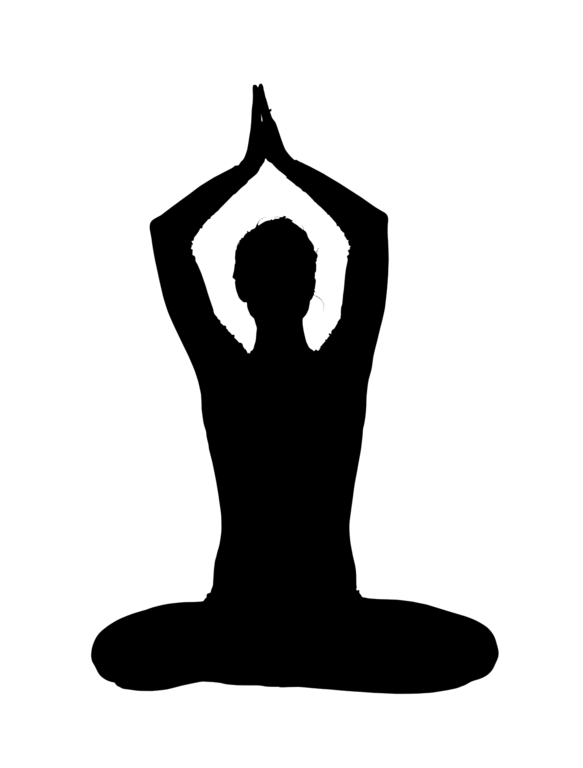 MORNING MEDITATIONS
to open your heart and mind to receive information and coaching and do your Heartwork during exercises and sessions.

PRIVATE COACHING SESSIONS
with Gladys Diaz and Michelle Roza in addition to whole- and small-group coaching sessions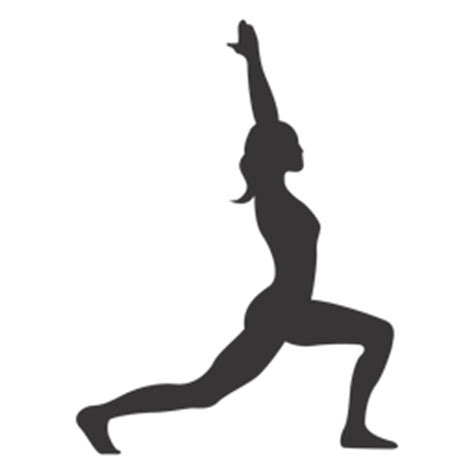 HEART-OPENING MOVEMENT SESSIONS
to open your heart, body and mind to maximize healing, releasing, focus; allow you be fully present; and prepare you to do your Heartwork during exercises and sessions.

TIME TO RELAX, JOURNAL, AND CONNECT
dedicated time to relax, enjoy the pool, replenish your heart, mind, and spirit, and connect with the other ladies in the house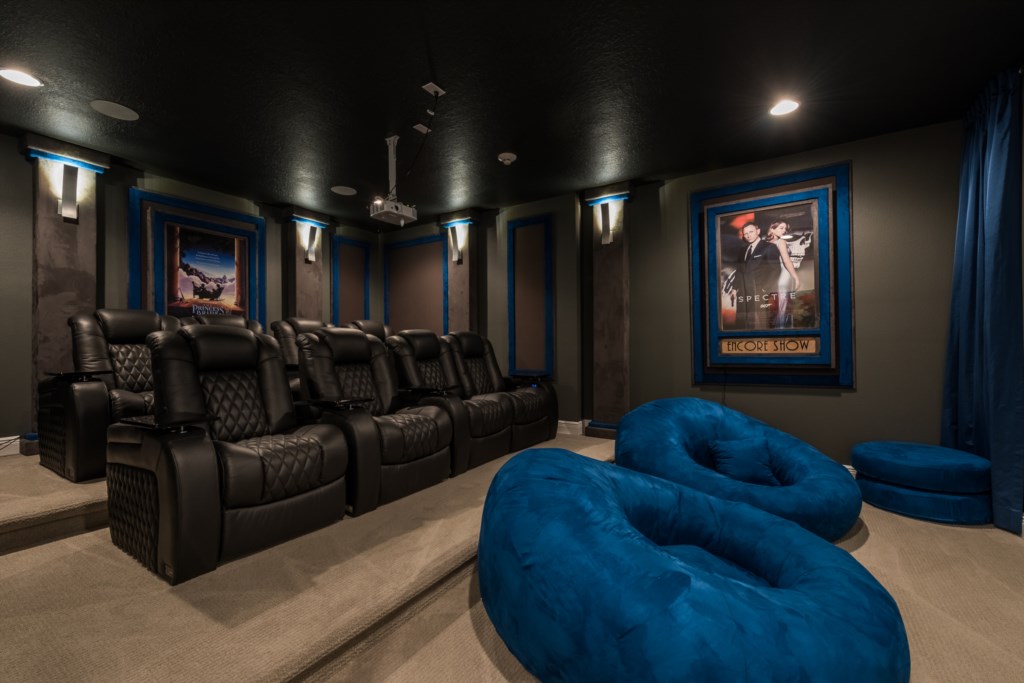 If you are a conscious and self-aware woman who is committed to creating and having extraordinary love in your life while becoming the very best version of yourself – free of fears, doubts, limiting beliefs, and patterns that do not serve you – while also nourishing your mind, body, and spirit, then keep reading, because we have very special invitation for you!
Discover how you can be one of the lucky women who is invited to participate in the exclusive and intimate event, where you will have the opportunity to create real and permanent breakthroughs in yourself and your love life!
This is your opportunity to manifest your heart's desire to create and experience true, heart-level extraordinary love in your life!
We have dreamed about creating a truly unique event – an immersive learning experience – where we could spend uninterrupted time over several days with a select group of women and take them through the same process we went through to create the loving relationships we have with our husbands.
We wanted this event to be a completely immersive experience for women who are deeply committed to breaking free from the past – past fears, beliefs, relationships, and patterns – that do not serve them and prevent them from experiencing the deep, intimate, and fulfilling relationships their hearts truly desire. So we decided to invite a small, select group of women to come live with us for four days so that we could work closely with them and guide them to having the breakthroughs that will lead to creating love and life beyond their wildest dreams!
The women we work with are highly successful women who are also self-aware, value their personal and spiritual development, and want to create extraordinary results in their love lives, too.
We believe that every single woman is born with the ability to easily and effortlessly manifest what her heart desires. This innate power – what we refer to as your Irresistible Essence – is the key to unlocking the secrets to creating love, happiness, abundance, peace, and fulfilment in every area of your life so that you can have life and love beyond your wildest dreams!
Who Are we?
We are Gladys Diaz and Michelle Roza, also known as "The Love Twins" of Heart's Desire International, and we help successful, powerful women tap into and unleash their Irresistible Essence so that they are empowered to create the happy, loving, intimate relationships they desire and deserve. Our mission is to ensure that every single woman on the planet has the experience of being loved every single day of her life… and that includes YOU!
Through our unique introspective process – what we call HeartWork – we help women break free from limiting beliefs and patterns that are blocking them from attracting and experiencing the love they want. Through doing their HeartWork, women learn the personal, communication, and relationship skills and practices that allow them to create a deep level of self-love; build emotional and physical intimacy, communicate effectively, develop fulfilling relationships, and connect deeply with the man they love.
Our founding belief is that the key to creating the love of your life is to BE the love you want to see!
We're excited about the possibility of sharing this unique and exclusive experience with you!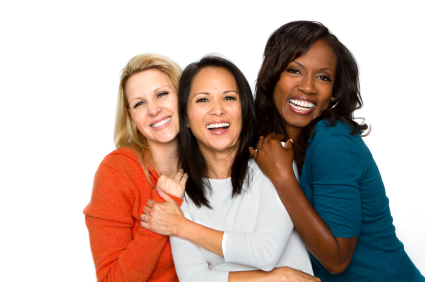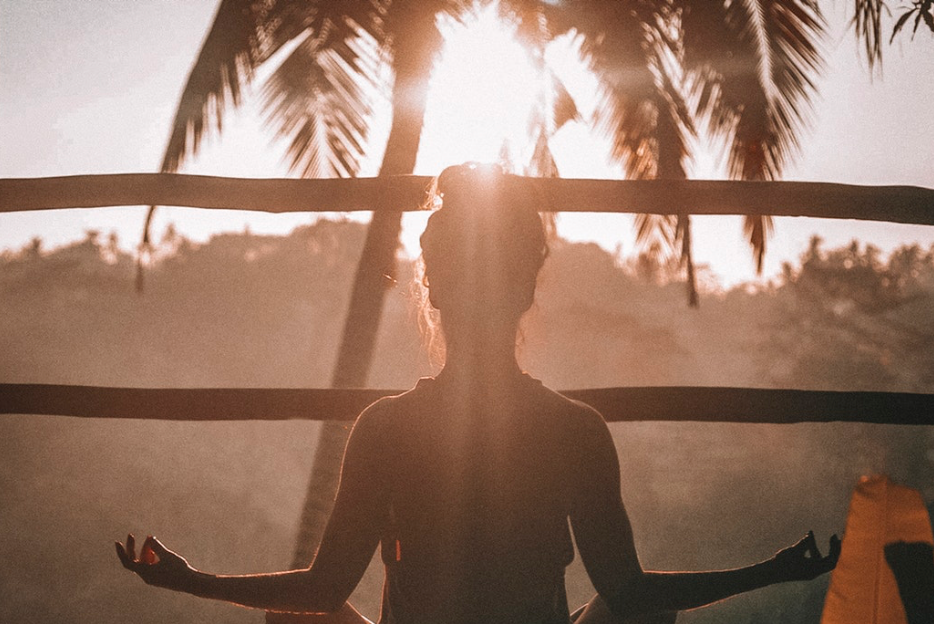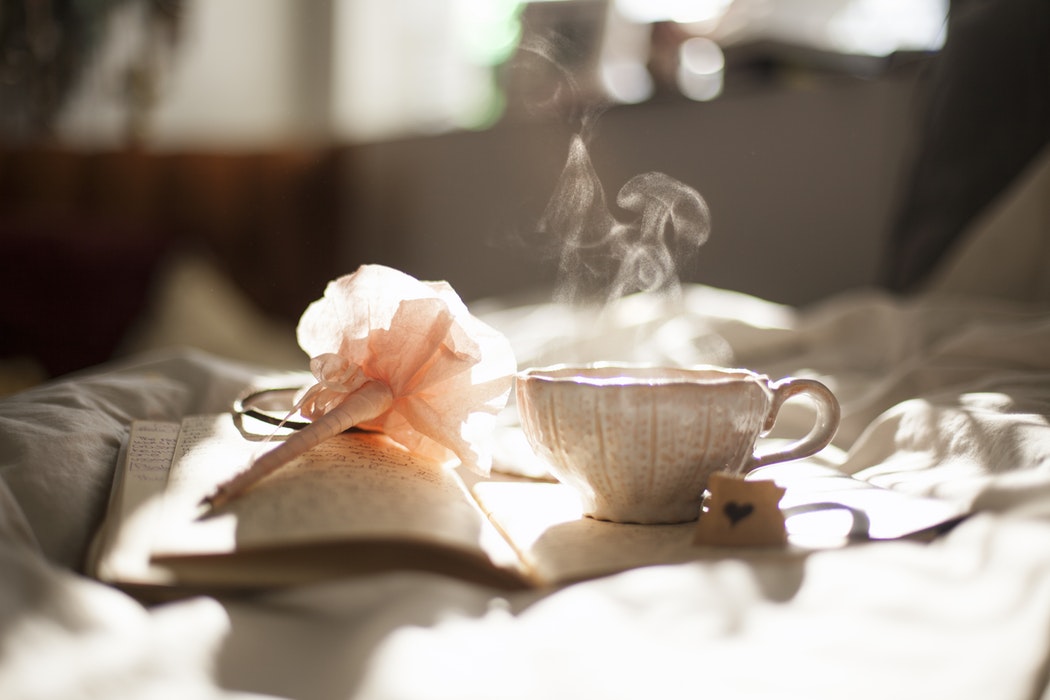 This is YOUR Time
to release the past and break through to new levels of love!
YOUR EVENT DETAILS
Before the Retreat
• In January and February, we will have Unleashing calls to focused on preparing you for the HeartWork we will be doing at the retreat. This pre-work will help ensure that both your mind and heart are open to receiveing the guidance, support, and accountability you will receive at the retreat.
During the Retreat
• We will stay at a beautiful, luxurious home, where you will have time and space to connect with yourself and the other women in a safe and nurturing environment 
• The retreat will take place February 21 – 24, 2019
• Each morning, we will begin with a meditation exercise to prepare you for the day.
• All of your meals and snacks will be provided and coordinated by our event coordinator, Karla Marrel
• You will have your own room, so that you have privacy to relax and do your HeartWork.
• There will be downtime to enjoy the pool, lounge, entertainment room, and common areas.
ACCESS to High-Level Coaching
You will receive Private and Group Coaching Sessions throughout the retreat.
In addition to whole-group sessions, you will also participate in small-group coaching sessions focused on your relationship needs, depending on whether you are single or in a relationship.
You will also receive private coaching sessions with Gladys and Michelle, where you will receive targeted coaching, including the steps you can take to ensure that you integrate and continue applying the skills and practices you have learned during the retreat when you return to your home.
Unleash Your Irresistible Essence Retreat Itinerary
(Order of activities and the activities themselves are subject to change.)
Morning
Morning Meditation and Motivation Session
Breakfast & Connecting
Daily Intention Setting
HeartWork Sessions
Break
Whole-Group, Small-Group, and Private Coaching Sessions
Afternoon
Lunch and Connecting
HeartWork Sessions
Whole-Group, Small-Group, and Private Coaching Sessions
Downtime Break
HeartWork Sessions
Evening
Dinner
Closing Session
Unleash Your Irresistible Essence Retreat Schedule
Thursday
:
• Check-in begins at 12:00pm
• Sessions begin at 2:00pm
• Sessions end at 8:00pm
Friday & Saturday
• Morning Activities begin at 8:00am
• Sessions begin at 9:30am
• Afternoon Sessions begin at 1:30pm
• Sessions end at 8:00pm
Sunday:
• Morning sessions begin at 9:00am
• Brunch
• Sessions end at 2:00pm (Please schedule your flights to leave after 5:00pm)
We are inviting conscious, self-aware women who are fully committed to having a breakthrough in their love lives to join us for this exclusive, intimate, and life-changing experience.
If you are committed to releasing the past and breaking through to new levels of love, happiness, and fulfilment in both your relationship to yourself and your romantic relationships, apply below.
Here Is What Highly Successful and Irresistible Woman Are Saying About
Working with The Love Twins…
"I attended the event and got everything my heart desires!"
"During the seminar I was going through a very tough time. I had just been laid off and was debating between staying or going back to my country. I was also struggling with the decision of leaving a relationship where I felt disrespected, unsupported, and diminished, and I was angry with myself for not honoring myself. I realized at the seminar that I had to stop.
Once I let go of the relationship and regained my self-love and self-respect, I allowed myself to dream again. The result was the fulfillment of everything my heart desires! I got a scholarship, found the job of my dreams, and I found the Prince Charming I wanted since childhood. All because I chose me! Trust the process, trust yourself, and have faith because nothing is impossible!"
~ Diana (Now happily married!)
"I attended the event, and I got engaged!"
"It's funny, because, when I was at the seminar, I cried several times because was worried that our relationship was over. However, I learned how to step into my Irresistible Feminine Essence and stop emasculating my man. I discovered how to communicate and connect with him in a way where we both felt heard and understood.
And now?
I'm very happily married to the man of my dreams!
~ Trisha (Now, happily married!)
"Our relationship went from 'good' to "great!'"
"I've been with my husband for 12 years, and things were good. At the seminar, I learned so much about how to be a strong woman in my business while also being an Irresistible Woman in my relationship. I learned how to be a better partner, how to communicate and express love in a way that brings us closer together, and I felt so confident and great about myself and our relationship, that we went from 'good' to 'great!'
~ Trish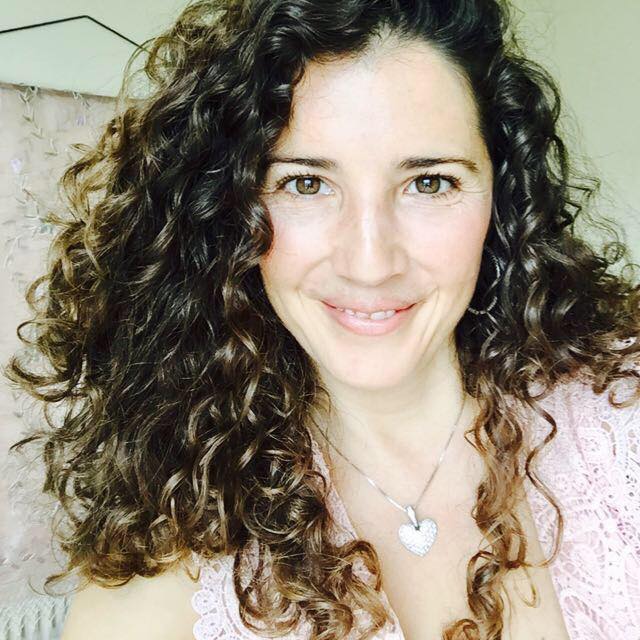 I feel empowered from having let go of my past and really focusing on what I want to create!
Working with Michelle And Gladys has made me realize how I was blocking myself from my own happiness in my romantic relationships. I am a successful entrepreneur and mom, yet had major blindspots when it came to love and relationships. Michelle and Gladys' program helped me see how to clear those blocks in ways that really get to the core of my issues. I am supported by an amazing group of women, and through the coaching calls, I feel empowered from having let go of my past and really focusing on what I want to create!
Thank You Michelle and Gladys for helping me see how precious and worthy I am of having all my true heart's desires!
~ Michelle Alva
Your Unleashing Your Irresistible Essence Experience Includes…
An Exclusive, Intimate Event with Other Highly Successful Women at an Elegant Location
Value: $10,000
STAY AT AN ELEGANT, HIGH-END LOCATION WITH AN INTIMATE GROUP OF HIGHLY SUCCESSFUL WOMEN
Imagine spending 3 nights in a sophisticated, elegant location where you will feel like the irresistible woman you are!
Have the opportunity to connect and share with other successful women who are as committed as you are to creating extraordinary relationship in a safe and intimate environment.
Take time to reconnect with and immerse yourself in exercises and experiences that will have you break through any of the Love Barriers that have been stopping you from experiencing the extraordinary love you desire and deserve.
Discover and unleash your innate and unstoppable power to attract, manifest, and create the kind of love, happiness, and abundance you desire and deserve.
Personal Live Coaching Around Unleashing Your Irresistible Essence and Attracting the Life and Love You Want
Value: $1000
THE OPPORTUNITY TO RECEIVE IN-PERSON COACHING SESSIONS WITH THE LOVE TWINS
Meet for individual and group coaching sessions with two master coaches, where you will discover what your personal Love Barriers are and learn the steps you can take to break through them and begin to unleash your authentic and Irresistible Essence so that you can attract the love, happiness, and success your heart desires.
A Personalized and Actionable Love Plan
Value: $800
RECEIVE A PERSONALIZED LOVE PLAN
Leave the weekend with a personalized Love Plan that includes the exact steps you can take to continue causing life-changing breakthroughs and creating the amazing results you will produce during this exclusive Intensive.
Access to an Exclusive Online Sisterhood of Extraordinary and Irresistible Women
Value: $2000
SURROUND YOURSELF WITH SUCCESSFUL AND TRULY AUTHENTIC WOMEN WHO WILL UPLIFT, ENCOURAGE, AND ELEVATE YOU SO THAT YOU CAN SUCCEED IN LIFE AND LOVE!
The results you produce in your life are a reflection of the people with whom you continuously choose to surround yourself, as well as the actions you take. Receive exclusive access to a private online group where you will receive coaching, support, and connection with other successful and authentic women who are committed to creating extraordinary results in their personal, business, and love lives.
Pre- and Post-Event Support and Coaching
Value: $2000
RECEIVE HIGH-END COACHING AND SUPPORT BOTH BEFORE AND AFTER THE EVENT.
Receive pre-event coaching and training before your event to prepare you to have the most successful experience you can during your Unleashing Your Irresistible Essence Experience.
Then, after the event, receive ongoing coaching so that you can continue to implement the steps and experience ongoing success in your love life!
Total VALUE of What You Get:
$13,800
(but that's
NOT
what you'll pay!)
Needless to say, we'll sell out quickly.