Due to the current global pandemic, all in-person events, have been moved to virtual live events until further notice.
For more information, please contact us at 954-761-5683 or email us at
[email protected]

Extraordinary Love NOW Masterclass
February 19, 2022
In 3 information-packed hours, you'll learn exactly how to break through the patterns that have been sabotaging your love life and relationships, tap into your Irresistible Essence, and easily attract and keep the love you want NOW, so that you can create the happy, loving relationship with the man who is going to love you for the rest of your life!
Pre-Register NOW and Receive a FREE 1:1 Love Coaching Session!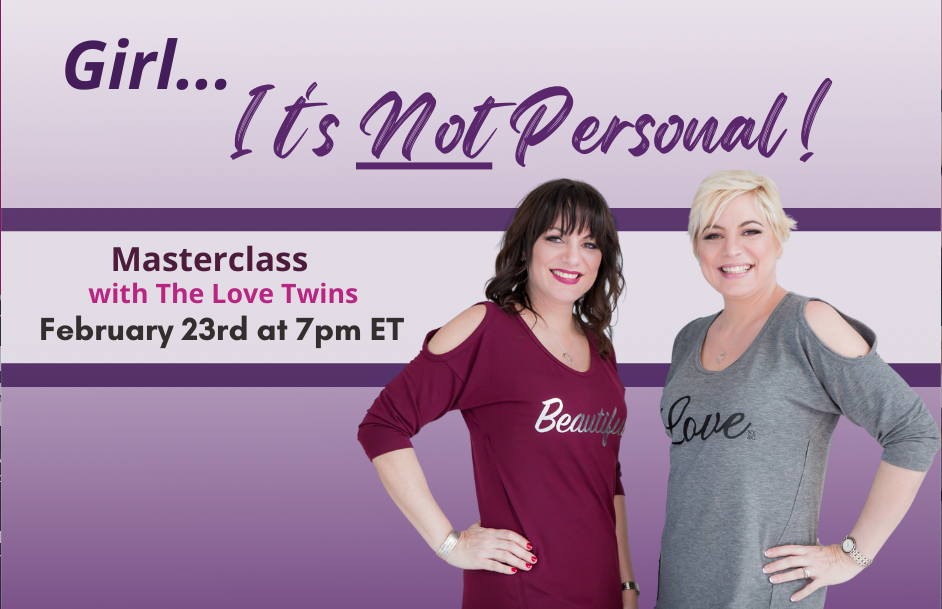 Girl... It's NOT Personal!
February 23, 2022 at 7pm ET
It's time to stop reacting and start to BE the love, peace, and connection you want to see and experience in your relationships!
In this powerful 2-hour masterclass, you'll learn exactly how to identify your emotional triggers, use emotional intelligence and transformational techniques to powerfully break through them, so that you can create the happy, peaceful, fulfilling life and relationship your heart desires!
Learn how to stop getting emotionally triggered and taking things personally and start experiencing more fun and joy
in life, dating, in relationships!
Identify the emotional triggers

 that have you react, strike back, or shut down in conversations and relationships.
Break through the automatic and limiting thought patterns that are negatively impacting your communication and relationships, so that you can attract and keep the love your heart desires
Increase your level of self awareness and master managing your emotions, so that you are able to have empowering conversations and build a strong, happy, and loving relationship