Due to the current global pandemic, all in-person events, have been moved to virtual live events until further notice.
For more information, please contact us at 954-761-5683 or email us at gladys@heartsdesireintl.com.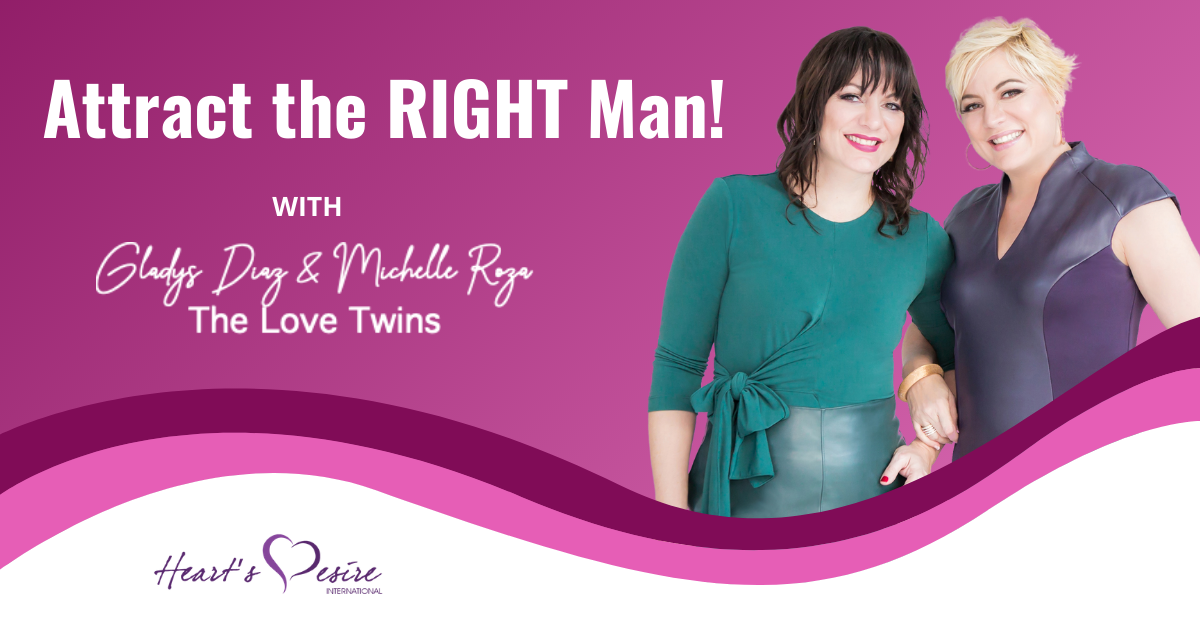 Attract the RIGHT Man Webinar
October 2, 2021
In this powerful, interactive 3-hour training, you'll learn exactly what to do to stop attracting the wrong men, ATTRACT THE RIGHT MAN NOW and create a happy, loving relationship that lasts for a lifetime!
Learn how to stop attracting the wrong man in a different body and start attracting the mature, commitment-minded man who's going to spend the rest of his life loving you!
Join us for this FREE 3-hour masterclass that will have you stop wasting your time and start creating the relationship of your dreams with the RIGHT man!

Reignite the Spark Masterclass
October 9, 2021 from 12pm – 3pm ET
In 3 information-packed hours, you'll learn exactly how to break through the patterns that have been sabotaging your relationship, inspire your partner's love and desire, and deepen the love and intimacy in your relationship (yes, even during these stressful times), so that you can create the happy, loving relationship that will last for a lifetime!

The Irresistible Woman LIVE
October 22nd-24th, 2021 – Broadcasted LIVE!
A 3-Day Transformational Event Where You Will Learn How to Create the Loving Relationship Your Heart Desires!
If you are a highly successful, professional woman who is used to succeeding and achieving your goals, but you haven't had the success you want in dating and relationships, then this is THE event for you!
If you are the kind of woman who isn't afraid to do some inner work in order to shift what hasn't been working in dating and relationships so that you can begin to experience success in love, then this transformative and immersive 3-day event has been specifically designed for you!
It's time to STOP Thinking that You Can Either Have a Successful Career, or an Extraordinary Relationship, but Not Both!
Knowing the skills necessary to attract and keep the right man can mean the difference between continuing to experience heartache in dating and relationships and having the kind of loving relationship your heart desires!
Come spend three days with us and other successful women who are as highly committed as you are to creating the kind of loving relationships their hearts truly desire and learn how to confidently and authentically attract a confident, loving, man who is perfect for you.
During these three days, you will learn how to use the HeartWork Process to:
Identify the hidden and subconscious Love Barriers that are having you self-sabotage your love life so that you can break these ineffective patterns for good
Tap into your Irresistible Essence by learning the specific skills and strategies that have you transition from being "The Invincible Woman" at work to being "The Irresistible Woman" in your love life so that you are consistently attracting love, attention, and affection from a man who is available, loving, confident, and looking to create lifelong love with a woman like you
Easily and effectively communicate, connect, and have intimacy with a man so that dating and relationships stop feeling heavy and burdensome and become exciting, fulfilling and fun!