by Gladys Diaz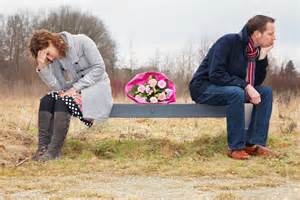 If you've been feeling like it's harder for you to have love than other women, you may actually be RIGHT!
See, if you're a powerful, successful woman who wants to have success in love, but you've found that it's difficult for you to attract the right kind of man or to have the loving connection with the man you're currently with, it's probably because there are some things you're unconsciously doing that are sabotaging your chances of having the kind of relationship you truly want.
This is because, as a successful woman, you've discovered the kinds of skills and strategies that have propelled you in your career.  You are strong, powerful, and a go-getter.  You know how to manage and direct others, and you're probably often selected to be the leader in almost every job or project.  These are great characteristics to have in you professional life because they are the kinds of behaviors that can propel your rise to success.
The problem is that these same characteristics (and others) actually repel love, intimacy and success in romantic relationships.  Your man wants to love you, not be managed by you. He wants to provide for and please you, not be directed, corrected, or led by you.
So, what are the skills and ways of being that inspire a man to be with you, rather than push him away?
This is exactly what my friend and mentor, Nancy Matthews, co-founder of Women's Prosperity Network, and I spoke about this week on a truly powerful and information-packed interview.  During our conversation, I revealed some of the secrets to BEing the Unstoppable Woman at work and the Irresistible Woman in your love life!
Check out the interview below and let me know what your biggest takeaway or question is by replying to this email.
[Note: You will hear an announcement I made during this interview that was specifically for members of WPN and the special coupon I offered has already expired and you will not be able to access it. If you'd like to access the special, reply to this email and I'll send you a different coupon code! Why? Because I love you!]
 While you may have been unintentionally doing things to self-sabotage your success in love and relationships, the great news is that you can learn the skills and ways of being that DO work to create love and intimacy in relationships!  Listen to this interview (take good notes) and let me know what your biggest takeaway from the interview is!
P.S. If you want access to the same special offer I announced on the interview, all you have to do is send an email to gladys@heartsdesireintl.com, and i will send you a special coupon code!