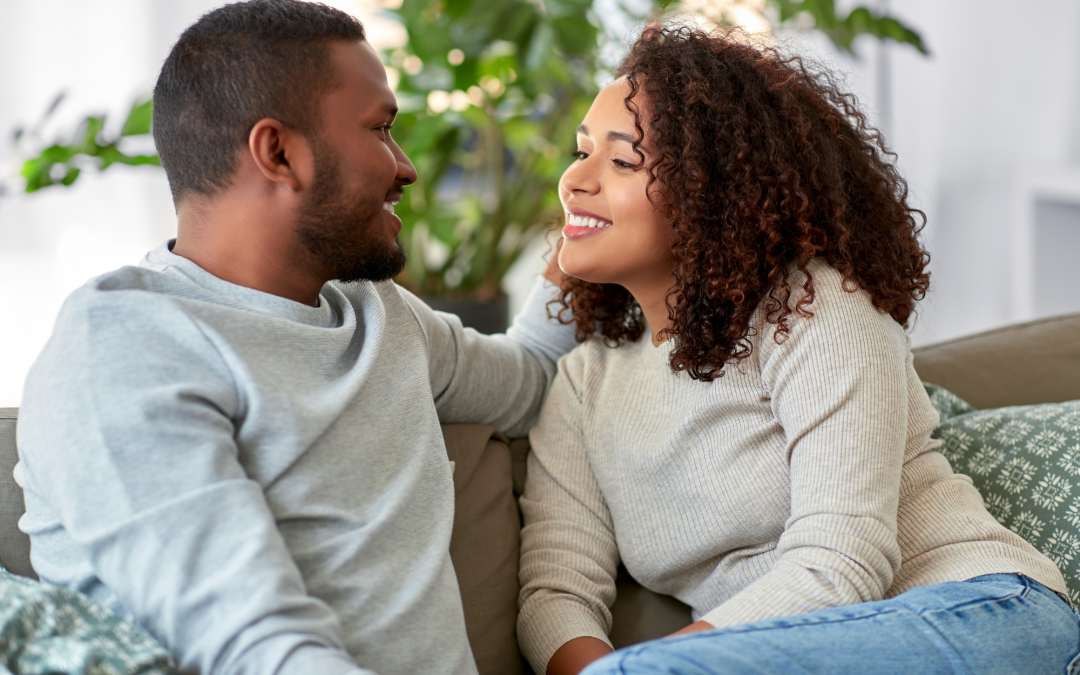 by Michelle Roza
Do you understand men?
Or do you find yourself asking:
What the @*!# was he thinking?
Did he really just say that?
Why doesn't he listen to me?
If you don't feel seen, heard and understood when you're communicating with men, and you're wondering why you feel so disconnected, there's a reason AND a solution!
We'll be diving into ALL of this at tomorrow's Decoding Your Man Masterclass! Click here to sign-up now! 
Oh! By the way…
What we'll be sharing isn't only for romantic relationships and dating experiences.
The keys to communicating well with men are critical to know and understand in all of your relationships with men – fathers, brothers, and male colleagues at work.
So – want a sneak peek? 
First… It's not personal. It's biological!
Men aren't just hairier, more muscular versions of women. (Surprise!) 
There's a reason why women can multi-task and men need to focus on one thing at a time.
There's a reason why men jump in, interrupt and try to solve your problem before you've even shared what you wanted to say. 
And there's a reason why you get home from a date where you experienced so much fun and connection and then feel confused when he doesn't ask you out again.  
It's not a matter of intelligence or not caring. 
Men's brains are actually wired differently than ours. 
And the differences in how they think, speak, and act can create major conflict and frustration for you (and him) if you feel like you can't talk, communicate, or truly connect with each other. 
The good news is that, even with all of these differences, it IS possible to feel completely seen, heard, understood and loved by your man (and for him to feel the same way).
This is why we created the Decoding Your Man Masterclass – which is happening tomorrow, August 26th at 11 am EST!
Our goal is for you to understand how the differences in our biology impact every level of our relationships…
And how you can still feel empowered to have better communication, deeper connection, and real, lasting intimacy with the man you love.
It's absolutely possible to share what you feel, think, and need in a way that leaves you BOTH feeling seen, heard, understood, and loved!
 
In this powerful masterclass, you'll learn the Decoding Your Man Method as well as:
 
The #1 mistake women make when communicating with men, and what to do instead!
 
The differences between the way men's and women's brains are wired and how that impacts communication and romance with the opposite sex
 
Keys to avoiding arguments and misunderstandings so that you can create love and partnership in your relationship vs. working against each other
 
The secrets to knowing exactly what to say and do get the love and support you want from your partner
 
How to create a happy, loving, passionate relationship that lasts for a lifetime!
 
And so much more!
Here's a few more questions we'll be answering for you tomorrow: 
The reason why he says "I'm busy" when you try to ask him a question while he's working…
The answer to why he jumps in and interrupts you when you're simply wanting to be listened to…
And the reason why you have an incredible date but then don't hear from him again!
We'll be explaining so many more questions like these tomorrow and you'll smile each time you hear yourself saying, "Aha! That explains it!"
Get ready to have your mind blown!
There's a reason why Decoding Your Man is one of our clients' favorite masterclasses!  
Because the knowledge and skills we'll teach you tomorrow are the key to communicating with men in a way that he can hear and you can feel heard! 
It's not just about knowing the facts and understanding why men do what they do. 
It's also about having the communication skills that sets you both up to win. 
If you want to learn how to feel supported, loved and cared for by the men in your life in a way you haven't been before… 
Then click HERE to sign up for the Decoding Your Man Masterclass!