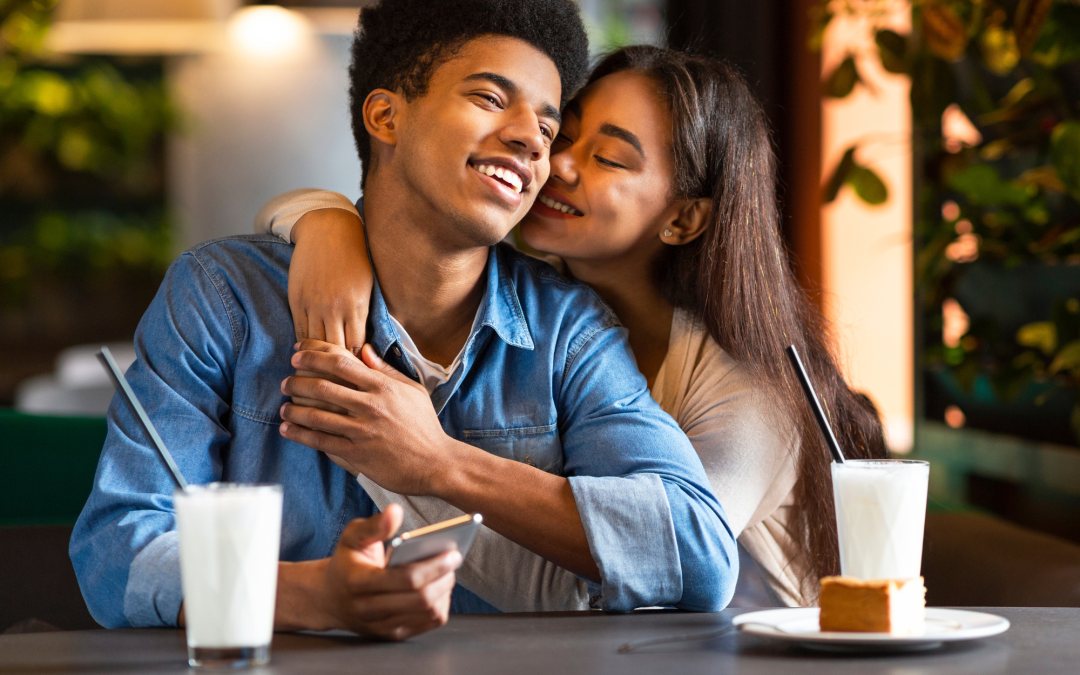 by Gladys Diaz
Are you dating just to date? 
Or are you dating to meet your future husband? 
Most of the ladies in our community are tired of wasting their time and are ready to meet their husband now! 
And it's possible! You can meet your husband THIS SUMMER!
How do I know? Because it happened to me!
One summer day I was stood up…
And that night I met my husband! If you would have told me that was going to happen – I would have said you were crazy! 
But I went out to a reggae club and before I walked in, I set an intention that I was going to have fun…
And man, I did! 
When people ask Ric what attracted him to me that night, he says it's because I stood out because I was glowing and having so much fun.
Dating with Purpose
Now, in a world filled with swipe culture and fleeting encounters, dating with purpose is imperative to building meaningful connections. 
It involves a conscious decision to embark on a journey of self-discovery and genuine exploration, seeking relationships that align with your values and long-term goals. 
Dating with purpose emphasizes intentionality, personal growth, and the pursuit of connections that have the potential to flourish into fulfilling partnerships. 
It's about being intentional about your dating choices and focusing on quality over quantity. 
Is it okay to go on lots of dates? 
Of course! 
But be willing to take the time to really get to know the men you're dating so you can see beyond surface-level attractions.
When you date with purpose, you're actively seeking relationships that align with your values, goals, and vision for the future. 
Clarifying Your Values and Goals
In order to date with purpose, it's crucial to gain clarity about your values and goals and what you want to experience inside the relationship of your dreams. 
Take time to reflect on your personal values, what matters most to you, and what you're looking for in a partner and relationship.  
What do you want to feel when you're together? 

How do you want to feel when you're apart? 

What do you enjoy doing together?

Who are you when you're in his presence? 

Who is he? 
This self-reflection will serve as a compass, guiding you towards relationships that have the potential for long-term fulfillment.
Embrace Personal Growth
Dating with purpose goes beyond the pursuit of finding a partner; it's also about personal growth and self-improvement. 
Dating is an opportunity to learn more about yourself, your preferences, and your boundaries. As you engage in meaningful connections, you'll gain even more insights into your own desires and aspirations. 
Every interaction and relationship can serve as a valuable learning experience, enabling you to grow and evolve as an Irresistible Woman.
Intentional Dating and Patience
Dating with purpose requires investing time and energy into building genuine connections.
It's not about having a timeline, which can make you feel anxious and frustrated.
Remember that dating with purpose isn't about rushing into a relationship but rather about allowing connections to unfold naturally and authentically.
It involves actively engaging in conversations, asking meaningful questions, and truly listening when you're on dates. Have conversations that go beyond the superficial small-talk, and delve into values, interests, and long-term compatibility. 
As you get to know men on a deeper level, you're able to see if he's a man who inspires you, challenges you intellectually, and supports your personal growth.
Practice vulnerability by expressing your desires, fears, and aspirations with potential partners. Allow yourself to be seen and understood, creating a foundation of trust and authenticity.
Navigating Setbacks and Rejections
Along the journey of dating with purpose, setbacks and rejections are inevitable, right?
Not every date and connection will be a perfect match, and that's okay. 
Embrace these challenges as opportunities for growth and refinement. See them as stepping stones towards finding your perfect match! 
Remember, each experience teaches you something about yourself and what you truly desire in a relationship.
Now listen, there's a lot of information out there about how to date, how not to date and how to find your husband! 
And if you feel like you keep attracting men that aren't aligned with what you're looking for, men that only want to "hang out" or aren't looking for a committed relationship…
Or if there's anything that you've been bumping up against that's taking you off of your purpose, confusing you, or having you self-sabotage your ability to easily attract the man that you want to marry –  schedule a complimentary Love Breakthrough Session with one of our coaches.
On the call you'll gain clarity, see what's getting in your way and work through the setbacks so you can enjoy the journey of dating!
Our purpose and intention as your coaches is to provide you with coaching, training and support that will make the path to you attracting, meeting and marrying the man that you're going to spend your life with easier, fun, and fulfilling! 
Because dating gets to be easy and fun! 
And you absolutely CAN meet your husband this summer!