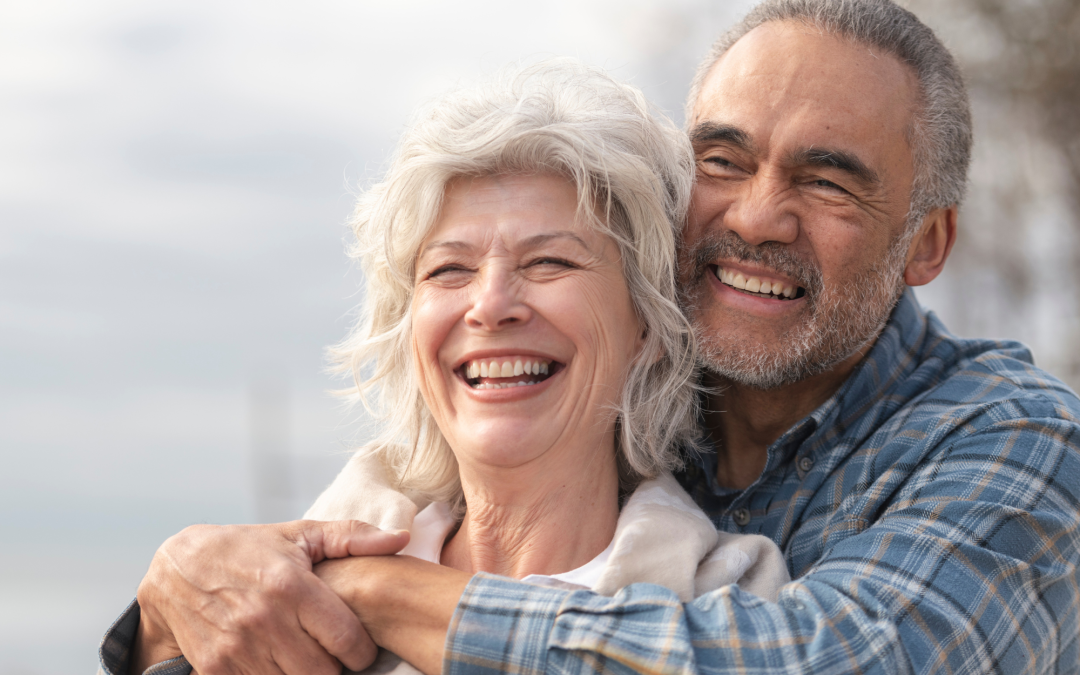 by Gladys Diaz
Are you ready to create the lasting loving relationship that you dream of? 
Whether you're in your 20's, 30's, 50's or 70's – you can create love NOW!
In our 30 years of relationship coaching, we've heard it all when it comes to why women think and feel they can't find love. 
"I don't know if now's the right time for me to focus on love." 
"I'm too old. If love was meant for me it would have happened by now." 
"I'm not ready! There's so much more of life I want to experience before I settle down and create a relationship." 
"I need to get my own life together first before anyone would want to be a part of it." 
"I've been waiting so long. Love must simply not be in the cards for me!"

 
Let me ask you – when would there ever be a time when you shouldn't love and be loved? 
Here's the truth – There is no deck of cards where love isn't in the cards for you! It is 100% possible to meet and fall madly in love with someone at any age and at any time.
In the ever-changing circumstances of life, one thing remains constant…
The desire to find love. While sometimes it may feel like you don't know how it will ever be possible for you, the key to creating love at any age lies in being clear on what you want, breaking through the fears and limiting beliefs keeping you from it, and being open to love finding you at any time! 
Love is not restricted by age or societal norms. It's possible to meet and fall madly in love with someone at any age!
1. Be Crystal Clear About What You Want
Creating the Relationship of Your Dreams begins with knowing what you truly want to experience inside that relationship. This begins with knowing your unique individuality and embracing who you are and what you truly want.
Understand your strengths and weaknesses and celebrate the person you are! Cultivate self-love and self-compassion because these things will support you in attracting the relationship that's right for you! 
Take time to date men and really get to know them! Let go of desperation, fear and scarcity by being committed to creating what you really want. 
2. Break Through and Release the Fears and Limiting Beliefs That Are Keeping You Stuck in Love
Throughout life, you accumulate experiences, some of which may have left emotional wounds and bruises. These scars create the thoughts that fuel your limiting beliefs, fears and dysfunctional patterns in love. 
The secret to finding love lies in letting go of this past baggage! 
Dismantling and replacing these limiting beliefs, fears and dysfunctional patterns are what allow you to heal from past heartbreaks and disappointments, which is essential to make room for new love to flourish! 
Ask yourself, "What am I afraid is or is not going to happen if I love freely?"
Getting clear on this question and healing yourself of past wounds is what will allow yourself to be vulnerable again which is the gateway to meaningful connections.
3. Be Open to Love Finding You at Any Time
Creating true love is not confined to a specific age or stage of life. 
Life is dynamic, and love can find you unexpectedly and in the most unexpected places! 
It can also happen fast! 
Embrace change, be open to new experiences and believe that love can happen for you now! 
Trust in the process, and know that when you know what you want and are committed to creating it – you can (and will) manifest it no matter your age or circumstances!
If you're tired of living alone and want to be with the man of your dreams inside the relationship you've always imagined then you simply must join us for this year's Irresistible Woman LIVE!  
During this 3-day event we'll take a wrecking ball to the things that are getting in the way of you having the love that you want, you'll get 100% crystal clear on what you want to experience in love, and walk away with the tools and support to create it!
Plus – right now (and for a limited time) you can grab a ticket to the Irresistible Woman LIVE along with some incredible bonuses inside the Irresistible Bundle! 
Here's what you get inside the bundle:
💜 Ticket to the Irresistible Woman LIVE 3-Day Live Virtual Event – September 29th-October 1st, 2023 ($500 Value)
💜 Irresistible Woman Prep for Love Call ($200 Value) 
💜 Attract the RIGHT Man Masterclass Recording ($300 Value)
After you grab your ticket, be ready to have a breakthrough and transform your life!
Click HERE to claim your Irresistible Bundle Now! 
We have sooooo many stories of women who have come to any event and within 3-6 months have met the man they're going to marry!
Take Elena for example… 
Elena came to an event of ours when she was 66 years old after a 20-year hiatus from dating! She didn't know if love was still available to her at her age – but the truth was that she deeply desired to experience the joys of loving and being loved deeply. 
Days after the event she met the man she's now married to! 
Within months they were engaged and now are about to celebrate their 2-year wedding anniversary!
This is what she shared about working with us at the event she attended: 
"I would have kept repeating the same results of all my past relationships if they hadn't lovingly helped me break down and through all my fears, limiting beliefs, dysfunctional patterns and ways of being. These love barriers were deeply ingrained after about 45 years of dating and heartbreaks. I was never married, 66 year old when I met my husband 9 days after the Love Breakthrough  Challenge and was married to him 9 months later. 
If any of you are having doubts about this being possible for you, I am here to tell you to trust and believe that it is. And jump into any program and coaching the Love Twins offer. Miracles do happen!"
In the pursuit of love embracing vulnerability and courage will lead you to profound connections and lasting joy. 
Embrace the secret to finding love at any age by getting clear on what you want, breaking through the fears and limiting beliefs keeping you from creating it, and be open to love finding you at any time!
As you do these things, you may find yourself on a path of love that transcends the limits of time.
Take this opportunity for yourself to overcome the fears that are holding you back in love and relationships and claim your Irresistible Love Bundle now!