by Gladys Diaz
From Hawaii with Love! (Pictures inside)
Happy Thanksgiving to those of you who live in the U.S. and celebrate this wonderful holiday!
Today, my heart is overflowing with thanks!
For the past two weeks, I have been in Hawaii, enjoying more natural beauty than I even knew existed! From beautiful beaches, to majestic mountains, and breathtaking sunsets, it has been one miraculous moment after the other.
If you would have told me a few years ago that I would be spending Thanksgiving with my husband and kids on this amazing island, I probably would not have thought it would be possible.
Yet, here we are! And every moment of this trip has been a dream come true!
While some people may say that I should have come alone with my husband for a romantic getaway, I'll tell you what I know to be true! Love and romance are a creation! We get to create as much love, passion, and romance as our hearts desire. And, while, yes, perhaps it may have been a bit more romantic to be here without the kids, that hasn't stopped us from creating some truly romantic moments while we've been here.
The first one happened at the Pearl Harbor Memorial, I mentioned to my husband that I would love to have a unique souvenir that I would see and use often and that would remind me of our trip. Before we left Pearl Harbor, we saw a small kiosk selling Hawaiian pearls. As soon as I saw the pendant of "The Tree of Life," I gasped! It was so beautiful and original, and the monument had moved me to tears. Plus, knowing that the tree symbolizes rebirth, renewal, and a reminder that we are all interconnected made it all the more special!
I kept going between wanting the ring or the pendant, because they were both so beautiful! Then, my husband surprised me by telling the saleslady, "She'll take both of them!" I squealed with delight as my eyes watered up and I wrapped my arms around his neck and gave him a sweet, long kiss!
The saleslady's eyes watered, too, and she said, "How cute! How long have you two been together?"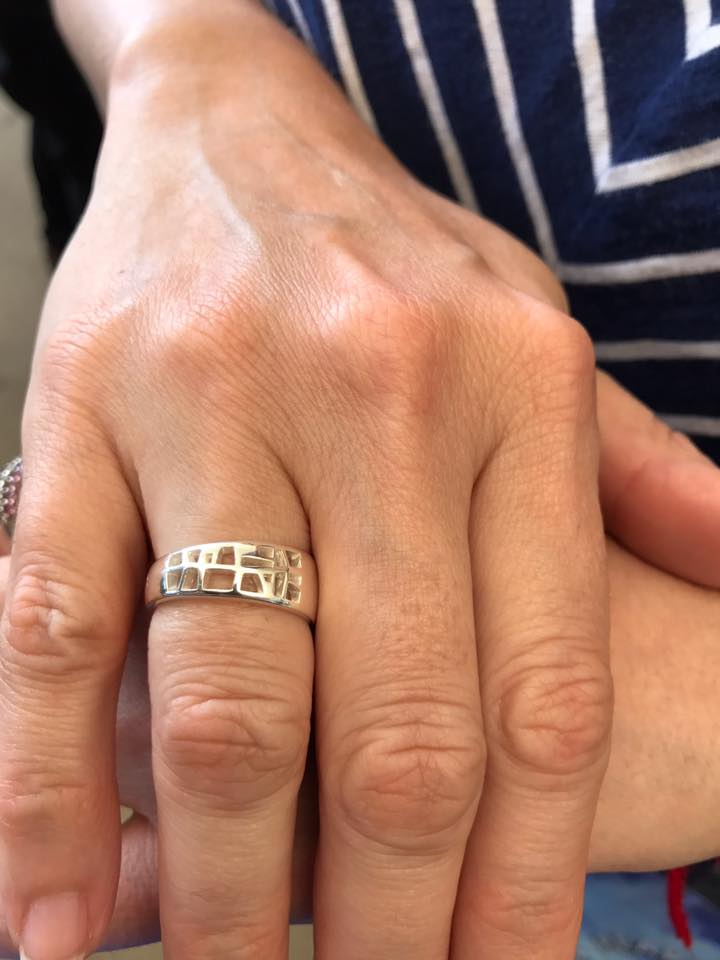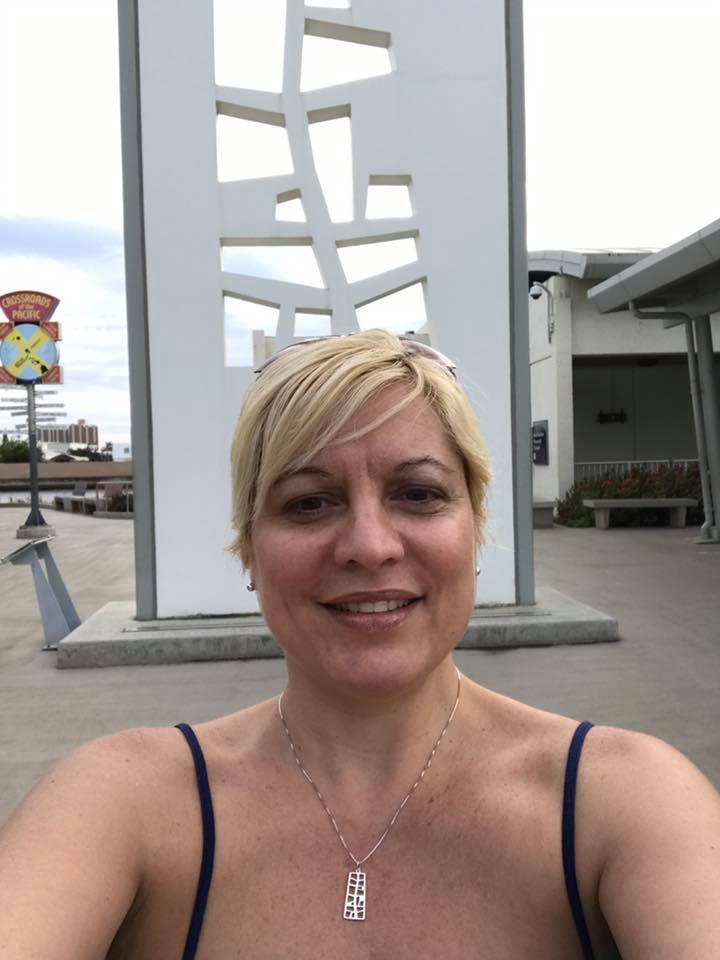 "17 years," I
answered.
"Wow! And he is still like that with you? You are lucky!"
"Yes. I'm blessed," I said, and gave him another hug!
Then the next day, after driving all over the island to find the perfect spot to watch the sunset, because I mentioned that I wanted to see the sun set the previous day," there was a Hawaiian man with a dreamy voice who began to sing, "What a Wonderful World."
That happens to be one of my favorite songs, and with the sun setting, my husband and my kids there with me, the words took on a whole new meaning, and, again, my eyes watered as I looked over at my husband and smiled.
He stood up, came around to my side of the table, and drew me into his arms so that I could dance with him! No one else was dancing, and it didn't matter. We just stared into each other's eyes and danced! Another moment I will never forget!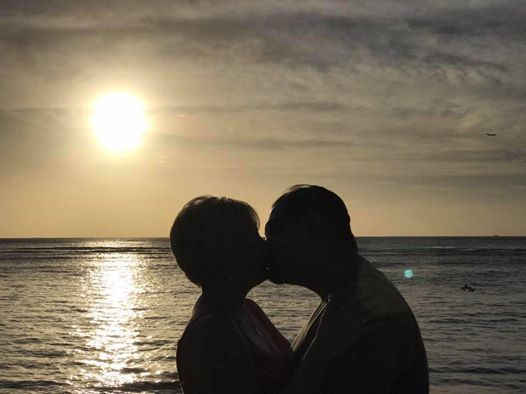 So, why am I telling you all of this?
Because THIS is the kind of love you can have!
I'm not "lucky" and this relationship didn't "just happen." I have spent over two decades learning about what makes love last, I practice what I teach in my marriage ever single day, and making sure that you experience the joy of KNOWING that you are loved every single day of your life is why I do the work I do!
No matter where you are in your love life, whether you are single and ready to attract the man of your dreams, or you are in a relationship and you want to continue making the love grow deeper, stronger, and more passionate with time, YOU can have the loving relationship your heart desires!
You can learn the secrets to BEing a Simply Irresistible Woman — the kind of woman a man can't help but love, and adore, and desire!
That's why you want to make sure you keep your eyes open for our Black Friday special. We have NEVER offered such a generous sale before, and, honestly, we don't plan on doing it again.
If you're ready to start turning your love life around and you want to be the kind of woman who can attract and create a forever kind of love, then make sure you mark your calendar for midnight (12:00am ET) Friday, because this is an once-in-a-lifetime simply irresistible offer that can help you experience and have love for a lifetime!
Aloha, for now!
With all my love,
Gladys