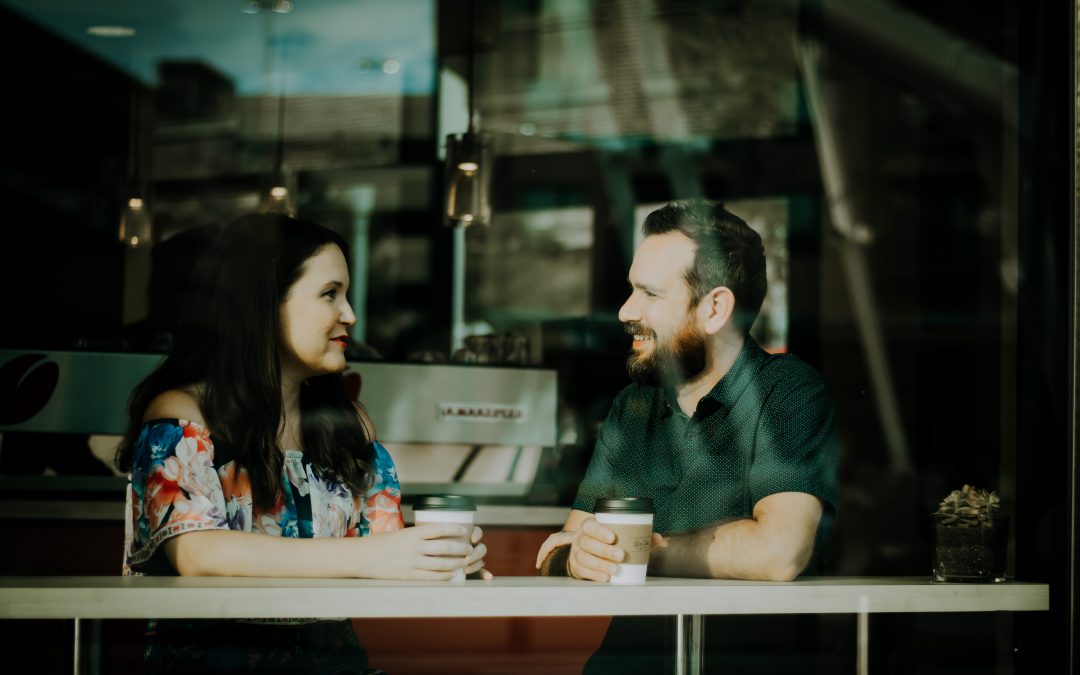 by Gladys Diaz 
What do your conversations with your partner look and feel like? 
When you share what you want or feel with your partner, do you think you're communicating effectively, but he n gets defensive or doesn't understand what you're really trying to say? 
Do you want to know how to communicate what you want and feel in a way that your partner can receive and hear it? 
Sometimes, learning how to communicate effectively in relationships can feel like you're learning a whole new language. This is because we've been conditioned that "being honest" or "sharing how we feel" means we have to complain or say what we want in an ineffective way. 
For example, let's say you feel like your partner doesn't do enough around the house. You say things like, "It'd be nice if I could get some help around here!" or "I never get any help!" or "I always have to do everything myself." 
And then… he doesn't do anything different. 
You're confused, because you think you expressed your needs and hoping your partner will feel motivated and inspired to help. 
But he isn't.
This was going on in my relationship with Ric years ago, and it was frustrating! 
I felt like I was asking for help, but nothing was changing in his behavior. 
Why wasn't he responding the way I wanted him to?!
The answer is because I wasn't communicating effectively.  
One day I said distinctly, "I need help." 
What was his response? 
"What do you need help with?" 
I honestly didn't know what to say, because it never occurred to me that it could be that easy. 
No nagging… no complaining… just "I need help!"
And then he offered  to take on a few of the things I didn't feel I could do alone. 
Wow! 
I got the result I wanted simply from changing the way I was communicating and being distinct and clear about what I wanted.
He wanted to help me, he just needed to be able to hear what I was saying without the "static" of complaints, reasons, and justifications for it. . 
When communicating what you want with your partner, make sure you use short, distinct comments that clearly state what you want. 
"I want to go for a walk." 
"I'm disappointed because I was looking forward to seeing you." 
"I don't want to do these dishes right now." 
Clearly stating what you want allows the other person to hear you. 
It really is that simple. 
Another important part of communicating effectively in a relationship is making sure your intention for the conversation is clear and that you let go of any attachment to how the other person may respond. 
Intention is the umbrella under which the conversation happens, and it's the compass that guides it. 
Your reason for communicating can't be about trying to get the other person to do or say something. It has to be 100% about saying what you want to say in order to stay in alignment with what is true for you, regardless of how he may react.
Be very careful with this ,because your ego will try and get in the way. 
Be honest with yourself and make sure your emotions are in a place where your pure intention is  to create what you want — love, peace and connection vs being right or getting an apology. 
If you're not clear about what you want to say and why, postpone the conversation until you are. 
Ineffective communication is the #1 breakdown in relationships, and mastering how you can create the kind of relationship you want to create is the key to success. If you'd like support in seeing how you can create more clarity and impact through your communication, book a call with us now!
Book a Love Breakthrough Session Now
Having clarity of intention, making sure your emotions are clear prior to the conversation, knowing what you want and don't want, and letting go of attachment are the keys to having meaningful conversations that create deeper intimacy, connection and love in a relationship. 
Let us support you!